Turning Your Passions into Great Purpose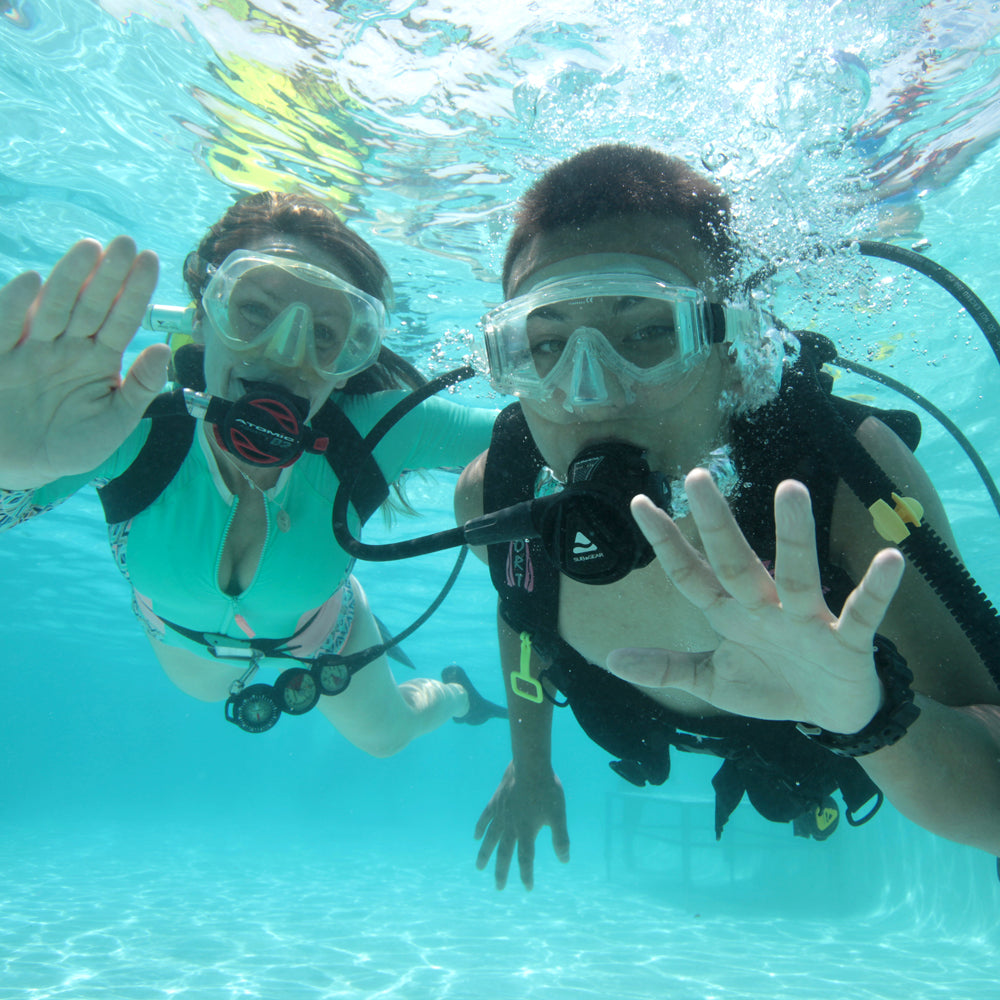 As a California based stunt woman, scuba instructor and jewelry designer, I have an exciting life.
I get to work on movie sets with actors like Drew Barrymore, swim with sharks in remote reefs around the world. I curate materials from my travels including natural stones and crystals to transform them into meaningful jewelry that nourishes the mind, body, and soul.

Yet my most anticipated activities are working with at-risk youth in Los Angeles - through the A Chance for Children Foundation.

"Baywatch" creator Greg Bonann and Tai Collins started the A Chance For Children Foundation for kids who live in poverty and around gang influenced violence.  They focus on kids who could easily choose the wrong path, without productive and creative outlets to help develop and discover their dreams. Their focus became the "at-risk" youth of inner city Los Angeles. 
Gangs start recruiting kids as young as 7 years old. Statistics show that as many as fifteen million children nationwide have no place to go after school. These children are more likely to be victims of crime or to participate in bad behavior. We believe that if you give a child something positive to do, they in turn will develop the ability to dream big and learn to create goals in life.
I came across the A Chance for Children when I moved to America, about 15 years ago. Coming from a formal "Eastern Block" Country (Hungary), I often feel the need to share my fortune with those less fortunate and asked Tai about bringing SCUBA to their program.
Later, when my jewelry company started to take off aside my scuba career, I started bringing beads to shelters and schools around Mother's Day, Valentine's Day, Xmas… to provide an opportunity to the kids to craft presents to their loved ones they could not otherwise afford.
I invite my scuba friends and fellow instructors to come and help me introduce the 30-40 kids to the underwater world and share our love for the oceans with them.
I invite my artsy friends to come to the jewelry making events to share their talents and teach the kids the basics about beading.

I am so blessed to be part of an organization, where everybody is excited and works together to give back to our community and to do something for the pure joy of others, rather than making profit.

The difference between teaching privileged and underprivileged children to scuba dive is something I have always had hard time explaining to someone who never experienced it first-hand. To many of the fortunate kids, it is just one of the numerous activities their parents scheduled for the summer.  But for many of the "at-risk" kids, that same one hour of underwater practice is one of the best things to have ever happened to them.
When we are making jewelry, it blows my mind that I can give the same semi-precious stones to 30 kids and at the end of the day I will see 30 different designs. In some strange way I feel that I get more out of the interaction with these kids than they do. This is the fifteenth year my friends and I participated with the A Chance for Children Organization.  Helping these kids overcome their fears and doing something nice for them fills me with warm satisfaction that money can not buy.  
For some reason, I do not get that same fuzzy feeling when teaching children of the same age who were born to more fortunate families.  I have come to realize that "at-risk" children have the ability to be happier and feel more appreciative than their more fortunate counterparts.  
We also talk with them about our lives, telling them stories of our amazing adventures and reinforcing the philosophy evoked by Winston Churchill's famous words "Never, never, never give up!"   A while ago, inspired by this program, I created a "Never Give Up" dog tag necklace.  Much more than just beautiful accessory, this inspirational jewelry is very meaningful to me.  While other jewelry genres may be used just for fashion or fun, inspirational jewelry can also hold special meaning for its owner. The mind is a powerful tool.   Believe in something and it will happen. 
For more information about this one-of-a-kind jewelry or this one-of-a-kind jewelry designer, visit  Meet the Designer: Szilvia Gogh
Posted on January 29 2022