What do you do this summer to stay centered?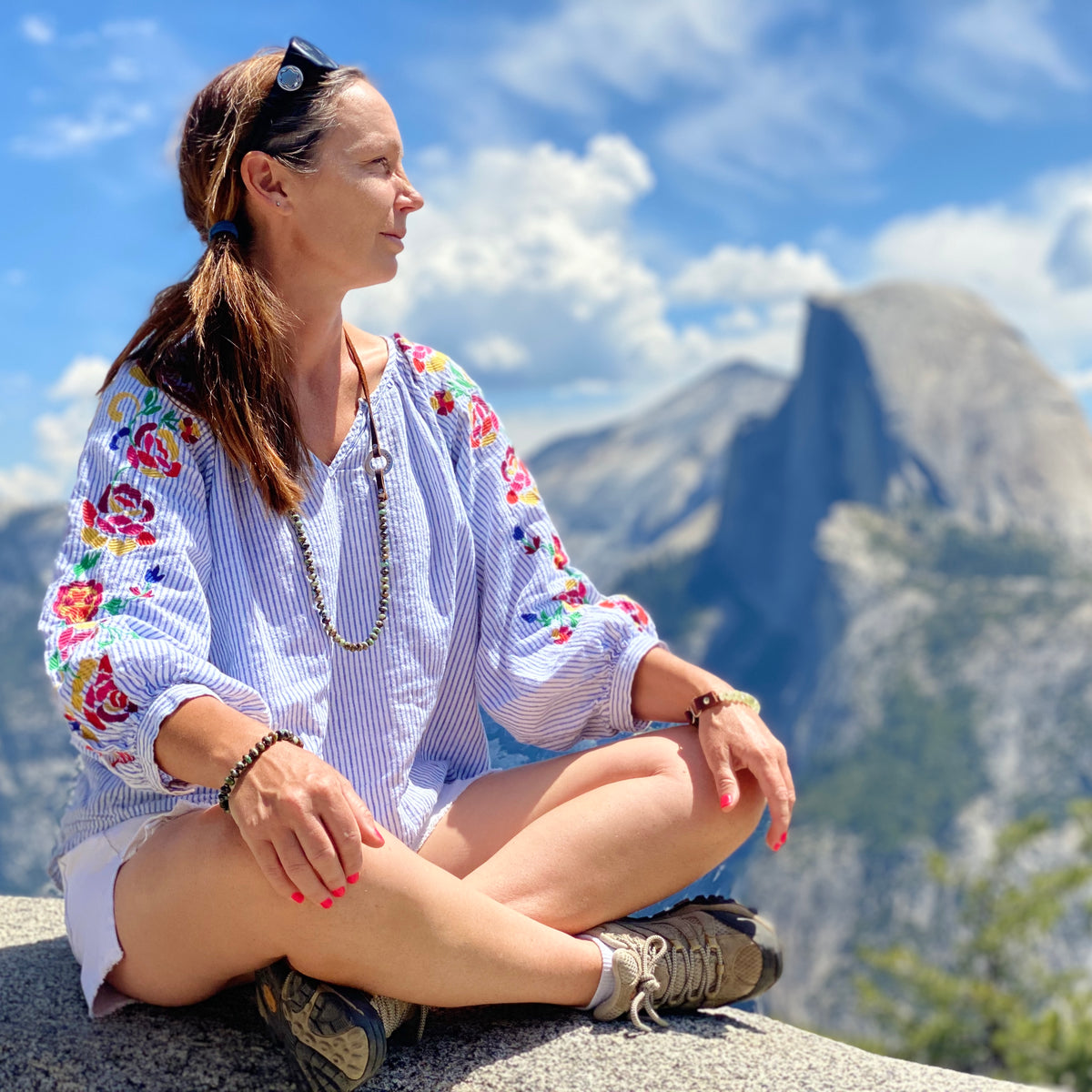 Since my "normal" life radically had to be altered in the time of this utterly chaotic and unprecedented time we live in - I started doing yoga via Zoom with one of my Fave teachers.


We no longer live in the same city, so I have not seen her in years, but we reconnected thanks to the lock-down. Aria Morgan is a survivor who thrives on challenges, just like me ;-)


"I'm a walking wonder. I 'should have' died when I was 14, but somehow, I survived being hit by a Suburban speeding over 50mph. I lost two organs, and survived a broken femur, pelvis, knee, ribs and fractured skull. The upside of my accident is that my entire awareness of life and what is possible shifted. Most things didn't bother as much anymore, if at all. Even as I lay in the hospital room, hooked up to tubes, broken bones and all, I experienced more Joy than ever before. Over the years, my intuition blossomed and my inner voice grew stronger. Eventually, I found the tools which have been the basis of my gifts as a healer for 20 years:  yoga, meditation, breath work, and energy practices."

Aria Morgan is an Experienced Registered Yoga Teacher at the highest level (500 E-YRT),  a YOGA Alliance Continuing Education Provider (YACEP), a Registered Prenatal Yoga Teacher (RPYT) and a Birth Coach, originally certified as a Birth Doula through the Doula Organization of North America (DONA).


I asked her:
What do you wear this summer to stay centered and to practice compassion?


Here is what she said:


Aria Morgan - I believe that Life is full of surprises, large and small, and sometimes, the most abundant bounty comes in the most unexpected form. 


As a young immigrant to the United States, I was teased for being a Russian Commie and ostracized for the weird food I ate and clothes I wore.


My shining light was the fact that my parents pushed me to study hard and do well in school and because I played classical piano, very well.


While prepping to take the entrance exams for Julliard, Life handed me yet another surprise. It was my 14th birthday and I was walking through a crosswalk near my high school when a Suburban hit me at 50mph.


The impact fractured and shattered the left side of my body and nearly killed me. I spent over a year in and out of the hospital, through many surgeries and various forms of rehab, including living n a complete body cast for 6 months.


During that year, I realized that I never wanted to be a concert pianist and simply gave up that goal. I also realized that Life was a gift. To see, to hear, to think, to feel, to walk — these things that we take for granted, are a miracle.