Preserving Cultural Heritage: The Importance of Supporting Artisan Families in Peru Amidst Political Unrest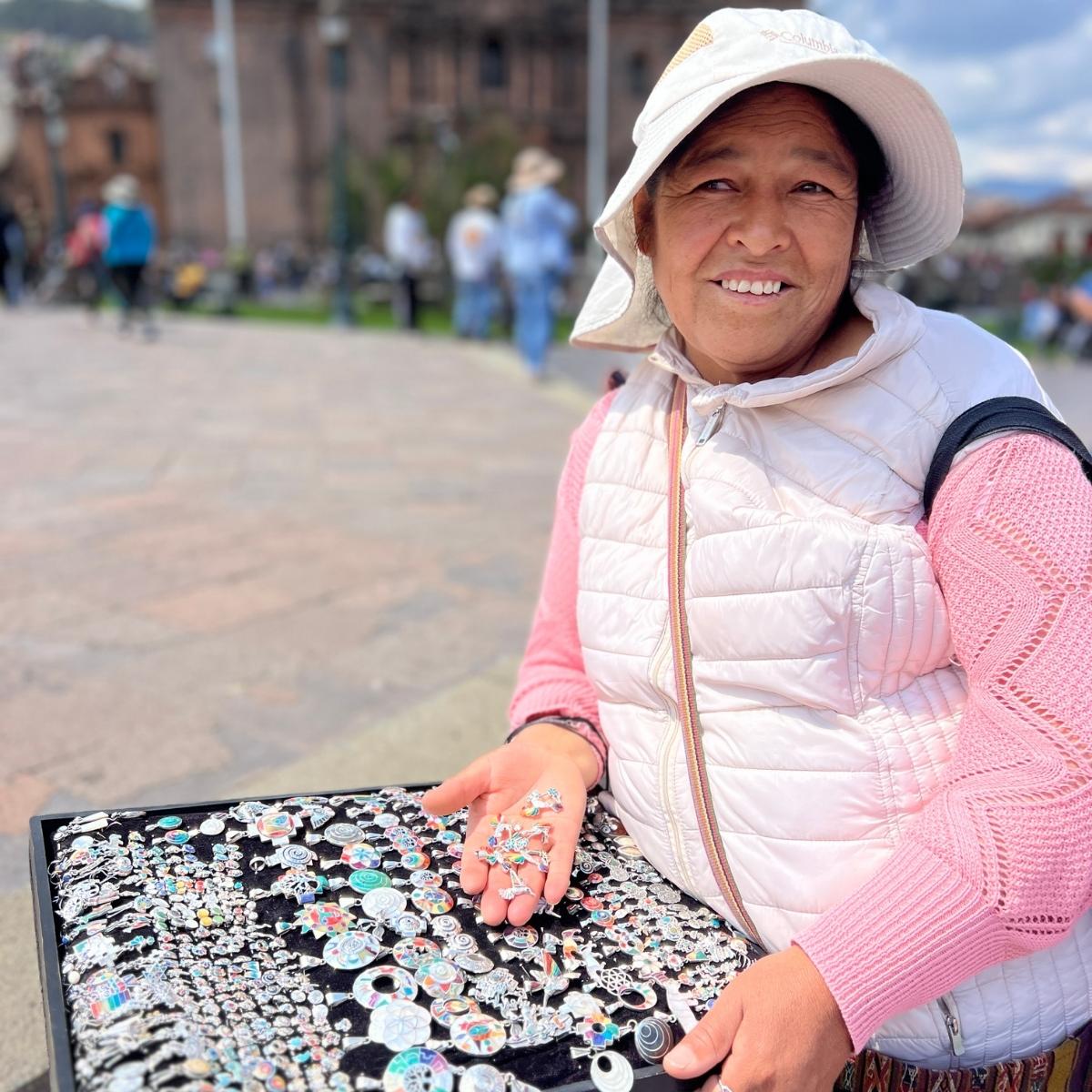 Over the spring break in my kid's school we had a trip planned to Peru. We booked it way before the political unrest started. Our vacation was not refundable, so after double confirming our reservations and flights (as many places were shut down) we decided to go.
Peru is a country known for its vibrant culture, rich history, and stunning natural landscapes. From Machu Picchu to the Nazca Lines, millions of people from around the world visit Peru every year to experience its unique and breathtaking sights.
However, the country has been facing a period of political unrest and violence, which has resulted in the closure of airports, the suspension of tourist activities, and a significant impact on the local economy. As a result, many families who rely on tourism to support themselves are struggling to make ends meet.
This is where supporting artisan families in Peru becomes so important. Many of these families rely on selling their handmade goods, such as textiles, jewelry, and ceramics, to tourists as a source of income. Without this income, they are left with few options for making a living.
One way to support these families is by purchasing handmade goods directly from them. By doing so, you not only support their livelihoods but also help to preserve the country's rich cultural heritage. It's a win-win situation: you get a beautiful and unique product, and they get the income they need to support their families.
The Lightness of Being Necklace is a perfect example of a product that supports artisan families in Peru. The necklace is made from handcrafted sterling silver Hummingbird charms sourced from Peru, and it comes with a bonus colorful bag from the country. By purchasing this necklace, you are not only getting a beautiful piece of jewelry, but you are also supporting the families who made it.
In these challenging times, it's important to remember the impact that our actions can have on others. By supporting artisan families in Peru, we can help to provide them with the income they need to support themselves and their families, and we can also help to preserve the country's rich cultural heritage. So, the next time you're looking for a unique and meaningful souvenir or gift, consider supporting artisan families in Peru.