How Travel and the Outdoors Inspire Me and My Designs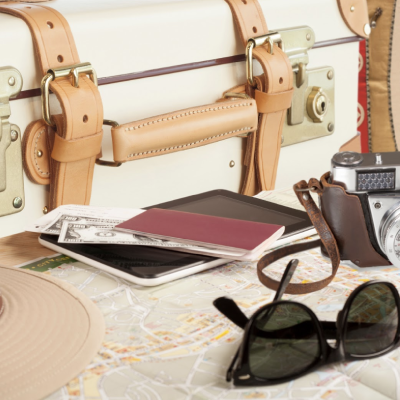 I have many passions in my life, and I feel blessed that my work has allowed me to fulfill most of them: especially - travel. 
Since I also have a passion for the outdoors and nature, I try to experience it first hand wherever I go. Over time, my travels have allowed me to travel from the Arctic to Antarctica, see every continent and meet so many inspirational individuals.
Aside from the experiences I have while visiting foreign countries and cultures, I also find inspiration in the materials native to the lands that I travel to. For example, when I am diving in the Red Sea, I am inspired by the beautiful turquoise stones of Sudan and Egypt. When I dive the ocean floors off the coast of South Africa, I collect shark teeth to use in my Ocean Lovers Collection. And when I am in Hawaii, the beauty and simplicity of lava stone are unmatched (and they are an excellent means of wearing your favorite aromatherapy oils). 
Traveling and experiencing other places not only inspire my creative work, but it also has a lot of other physical and psychological perks. For example, those who take a vacation or travel abroad are less likely to have stress-related health problems. There are also a few studies that show that traveling to various places, even at least once a year, can decrease symptoms of depression and anxiety. (1)
Exploring new places can also help with long term brain health. The act of learning new languages (even if it's just enough to get around), experiencing new cultures, and meeting people with different perspectives can all contribute to higher memory and learning function. In my experience, many new and amazing friendships can be made while traveling, and those connections can last a lifetime. I am lucky to have friends with whom I can visit all over the world. 
All of these things have inspired my jewelry designs, and in some cases, the materials I use are even directly collected or sourced from the many places I have visited. I love sharing my experiences and the magic of all the communities I have become a part of. If you can use your vacation time to take yourself to new and exciting places, I encourage you to do so. You never know what or who you will find! 
Check out my travel-inspired jewelry collection!
Sources:
Posted on February 17 2020