How do I live the life like yours?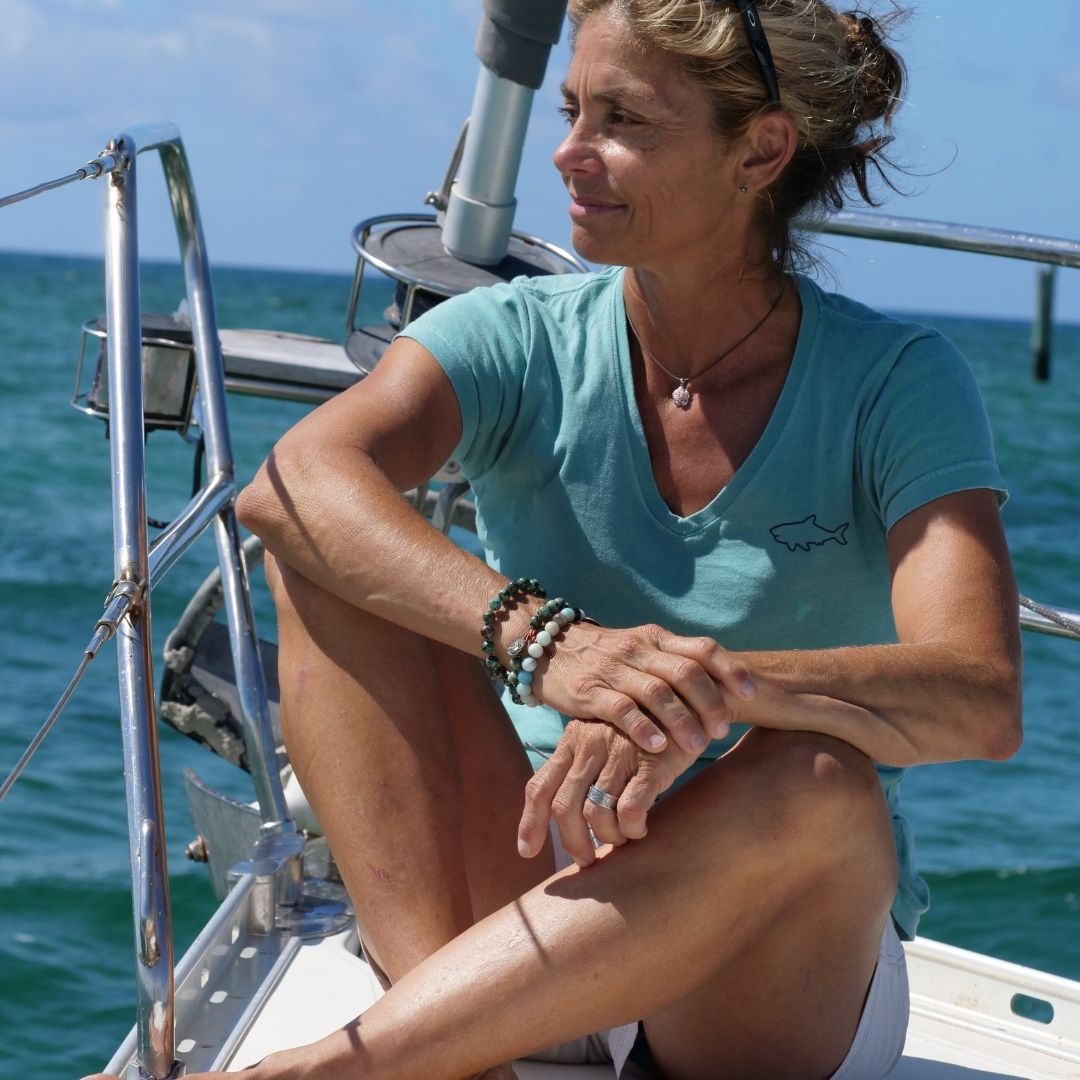 Written by Cristina Zenato, shark diver extraordinaire and a friend of mine. I wanted to share her wisdom ;-)
How do I live a life like yours? I have been on this subject before but I feel it's good to revisit the different aspects of this often asked question.
No life is the same. I live mine the way I decide and each person is a unique and wonderful individual who has a chance to forge something new and incredible, with what's available today in terms of communication, technology and education.
I started 27 years ago, there is a undocumented gap between my beginning and what it's visible now.
It's a gap filled with choices, good and bad ones, with events that interrupted the road or changed its course, it's the gap of the time spent doing what I love the way I am without anyone knowing about it.
During this gap others came and tried an left because they felt it was not for them; each one had reasons, financial, physical, mental, those are part of the personal choices.
Here are some of the things we don't share: distance from family (in 1994 I spoke to my parents on the phone once per month for 3 minutes), people come and go, living remotely requires planning and adaptation, but also as much as we love going in the water we better love it even more because we are going in when cold, tired, and when the job at hand is not the one we love.
We also forget to share that for each hour in the water, we spent countless hours on land, learning, preparing, fixing gear.
So why sticking to it? Because the rewards, for me, are worth the sacrifice, because the experiences are magnificent, because of the people I meet and the wonders of this planet I am privilege to observe.
Every day brings a new moment that makes it so worth it.
So after 27 years I am still diving every day, climbing up and down boats, exploring, discovering and enjoying the moments these choices have brought me. When is the right time to start?
Now; now is the time to make those choices and go live the moment.
How to find the right path in life? It's a matter of following our hearts and looking ahead, remembering that there is no right direct path.
Along the way, in the last 27 years I have found twists and turns, interrupted paths but never stopped following my heart.
Life is a matter of choices, they are not always easy, nor they become easier with time, but if they make us happy it's the way to know they are the right ones.
Each one of us has choices to make and circumstances dictating our choices, not one path is the same, because no one heart is the same.
 ------------------------
 Cristina Zenato's life is about Exploration, Education & Conservation. What is your passion?