Gogh Jewelry Holiday Gift Guide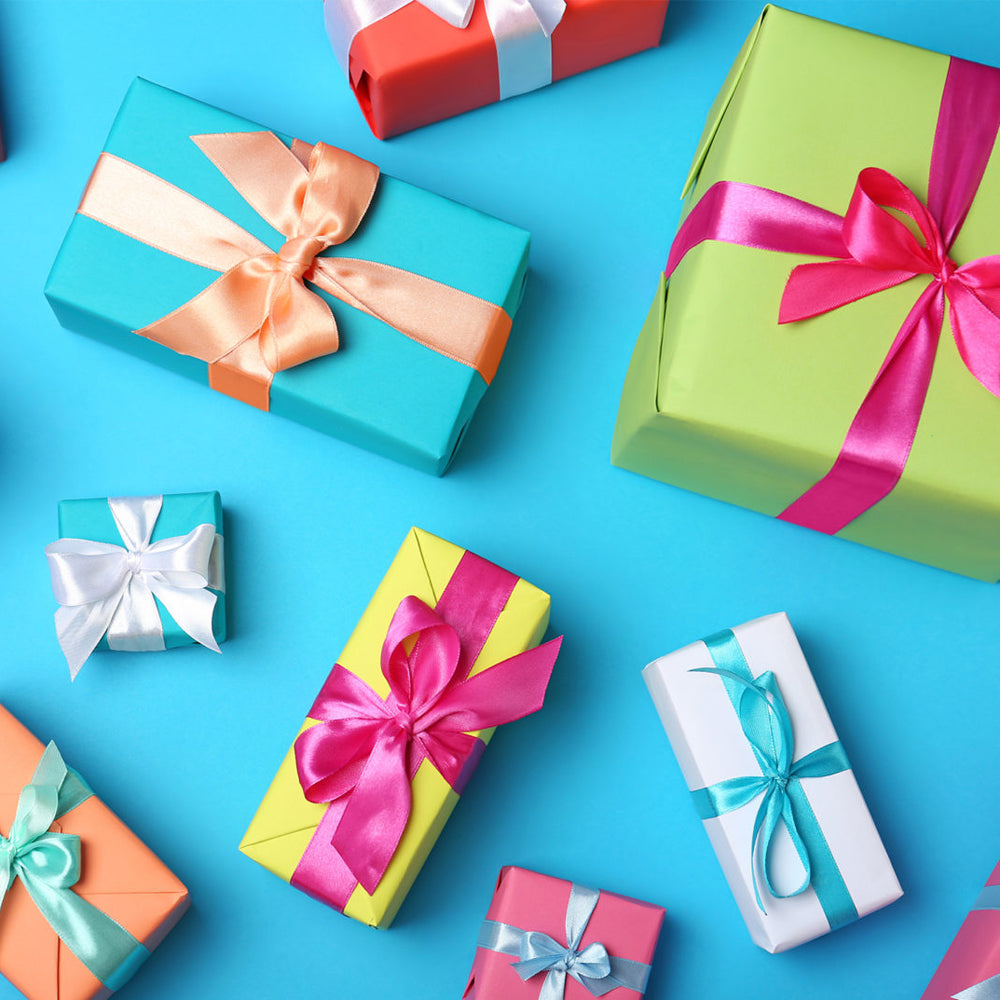 It's the holiday gift shopping season, and here at Gogh Jewelry Design, we have everything you need for all the friends and family on your list!  Our jewelry sets are homemade with love, so you are sure to give a gift that is unique and special in every way to the ones you love.  Get Gifting... 🎁 The Perfect Holiday Sets are Here! And with each set comes something special bonus gift ;-)


Give the Gift of Empowerment, Mindfulness, the Ocean, Zen... you find it ALL here.
Gift for Her: 
"She has the mindset of a Queen and the heart of a warrior. She is everything all at once and too much for anyone who doesn't deserve her. She is you." - r. h. Sin.


 Gift for Him:
Finding the perfect gift for the men in your life isn't easy. How about something meaningful, something earthy, something zen and something thoughtful. Here are some of our favorite products that are thoughtfully put together to create a wow. Although women are known for being jewelry lovers, sometimes the guys need a little love and inspiration too! We have a great variety of masculine designs, from dog tag necklaces to neutral color gemstone wrap bracelets in our Men's Collection. 


 Gift for Kids:
For those who light up our lives. They are always high on life, curious and full of adventure. This set is curated for the kids and those forever young at heart. Show some love for the little mermaid, earth princess, or angel in your life. With fun and simple designs that are sure to delight and bring a sparkle to a child's eyes, Gogh Jewelry has a great selection of jewelry for kids. Try our holiday gift set for Little Mermaids! 


 Vegan Gift: 
We heard YOU! This bundle of products is inspired by you who enjoys a clean living. It's not easy but good things seldom are. 
 
Wellness Gift:
After all, everything that we do in life boils down to two things - Health and Happiness! This set is dedicated to that ultimate goal. A wise man once inspired us to think that life is well-lived if it becomes an expression of happiness rather than a pursuit of happiness.
Healing Gemstone Advent Calendar: 
26 days of gemstone hearts, healing crystals, gemstone bracelets and necklaces - perfect for the manifestation babe, crystal lover and spiritual soul. Starting on December 1st, open a pouch each morning as part of your daily manifestation ritual. Take a few moments to learn about the gemstone tucked inside and incorporate it into your day. Only 100 Available!


Gift for Ocean Lovers: 
As a scuba instructor and enthusiast, I have a lot of ocean lovers in my life. Water is a powerful conduit for spiritual energy and life energy, and the ocean is a beautiful ecosystem that speaks to many and must be protected. If you have ocean lovers in your life, give a gift that will allow them to express their love of the water this year from our Ocean Lovers Collection. 


Zero Waste Gift for Sustainable Living:
Each piece is truly one-of-a-kind. Up-cycled discarded SCUBA regulator and gear o-rings are paired with African Turquoise. Please understand that your piece will look slightly different than pictured. 


Empowering Gift:
Yoga has various meanings - the union between body and mind, the skill in action, that which brings you to reality and more. But for us, it is a life jacket. These gifts will be loved by all the yoga enthusiasts and those who love empowerment in the form of crystal healing on your gift list.


Some people need a little more inspiration than others, and we've got just the thing. Maybe you need to inspire someone never to give up, take each day at a time, or just know that they are enough. Gogh Jewelry designs have beautiful gifts with the power of natural stones and crystals to help all your loved ones succeed in the new year.


Yoga is for some a way to relax, and for others a way of life. Regardless of which, Gogh Jewelry has plenty for the yogi in your life. Yoga is a powerful practice that gives way to healing and renewal. Yoga can also provide us with strength and patience! 


With so many negative messages on social media and the news, it can be challenging to stay positive and focus on the good things in life. If you have a friend or family member who struggles to remain positive, we have a great selection of bracelets, necklaces, and earrings to give them a little nudge. 


Need to buy a gift but can't decide which one to get? Our wrap bracelets are great for layering and go perfect with so many looks and styles, so you don't have to pick just one. Can't find anything that feels "just right?" Then get personalized jewelry from Gogh Jewelry designs and buy something completely unique for that special someone!
Whether you are shopping for Dad or for the little ones in your tribe, you can find jewelry that will speak to them and inspire them at Gogh Jewelry designs.
Check out our Holiday Gift Sets for all the special people in your life.
And if all of this deciding is too much for you or just want to give them the freedom to pick the prefect gift, just send them our eGift Card!
Posted on October 07 2021